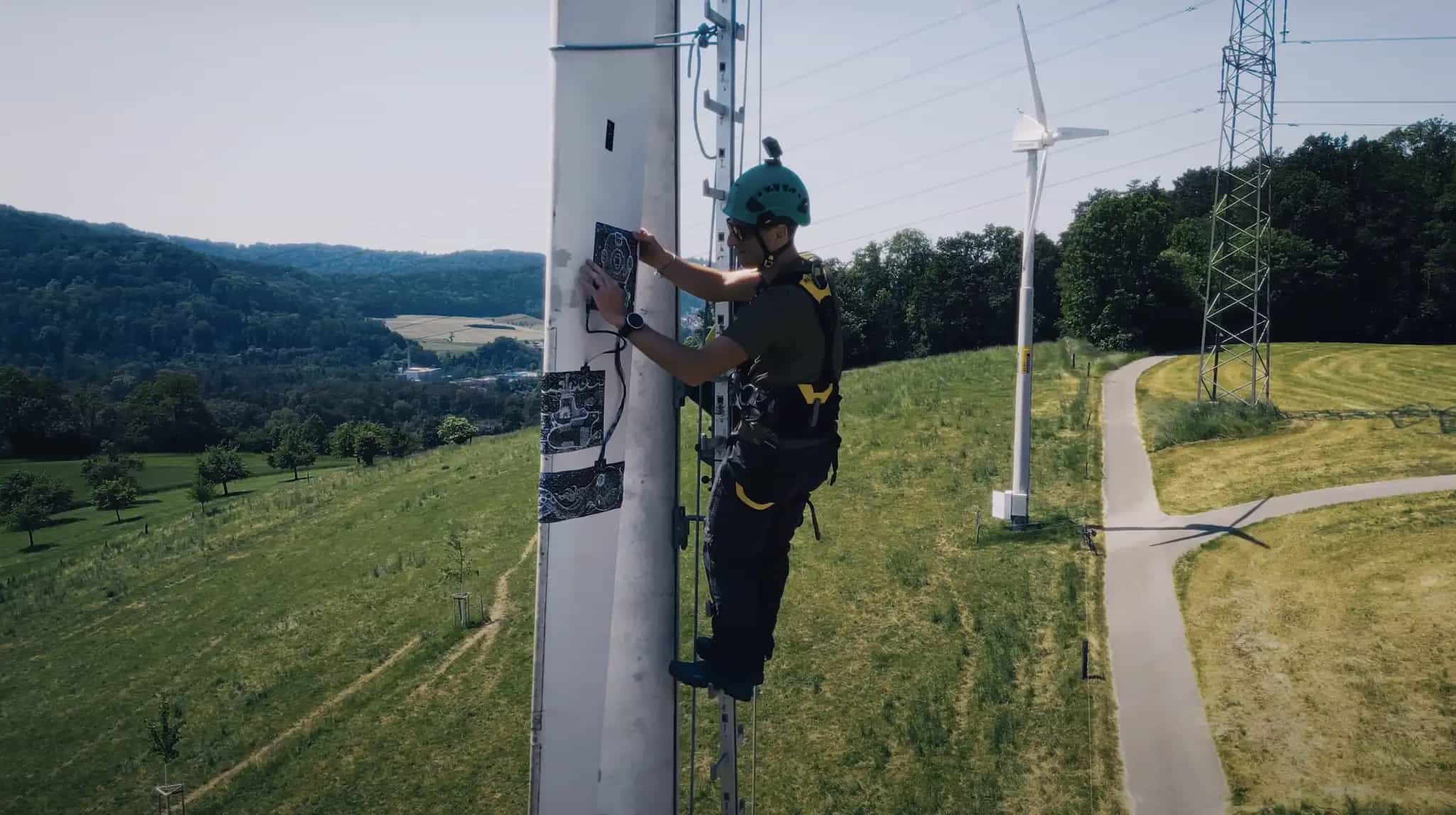 Aerosense
Rapid, multilocational and cost-effective aerodynamic, vibrational and acoustic data capture on turbine blades
Optimising monitoring & diagnostics of wind turbine blades
Civil structure designers and operators often struggle with capturing precise aerodynamic, vibrational, and acoustic data across their assets. Traditional methods either lack accuracy or are costly and intrusive.

Enter our solution: the first to simultaneously measure these parameters at multiple locations, rapidly and accurately. It's autonomous, simple, quick, and non-intrusive, offering a cost-effective way to optimize large-scale civil engineering structures. Experience the future of precision engineering today.
Get involved
We are looking for a pilot project and manufacturing partners – get in touch if you are interested.
Product overview
Modular, autonomous and heterogeneous multi-sensor node in one package
Low-power electronics, Bluetooth data transmission, and autonomous power management via a solar panel, all integrated into a thin 3D printed housing
Cloud-based digital twin with inverse and forward problem solvers to predict and infer relevant flow quantities
Integrated with the RTDT state-of-the-art suite of models and algorithms for structural monitoring & diagnostics
Can be distributed along the span of the blade in an autonomous, easy, quick, non-intrusive and cost-effective unit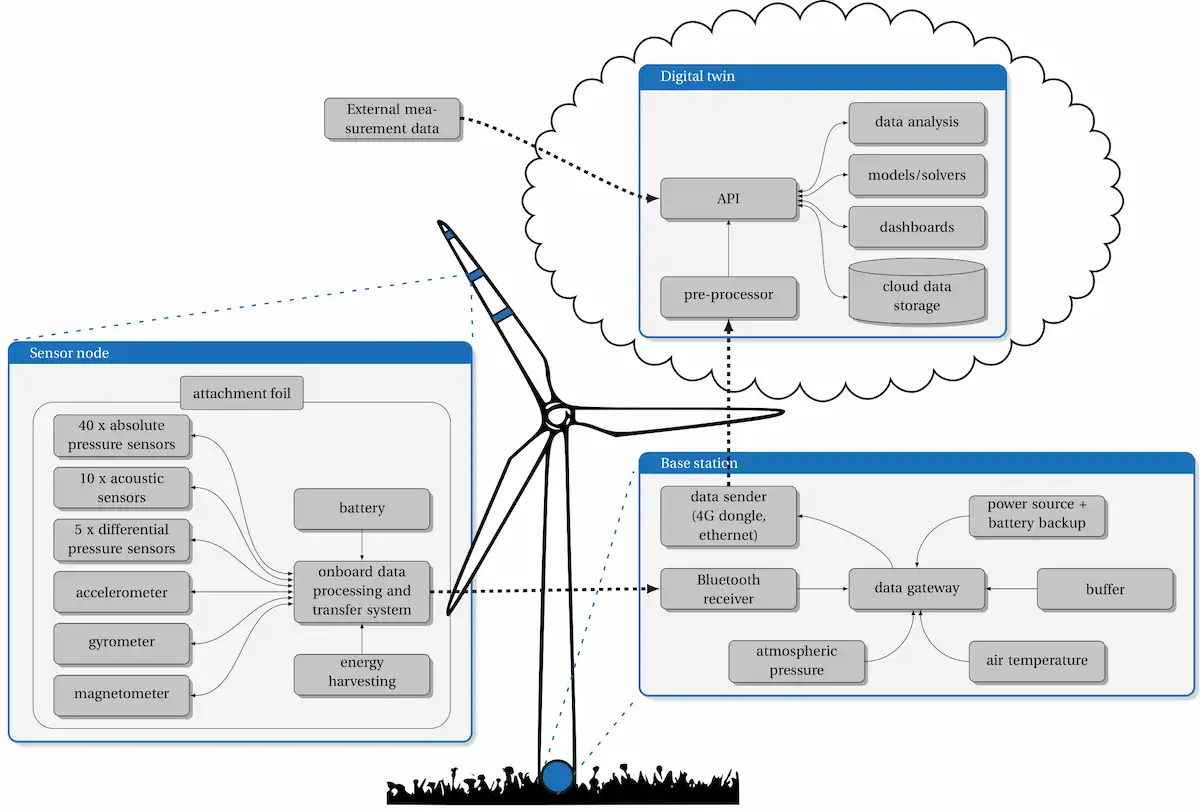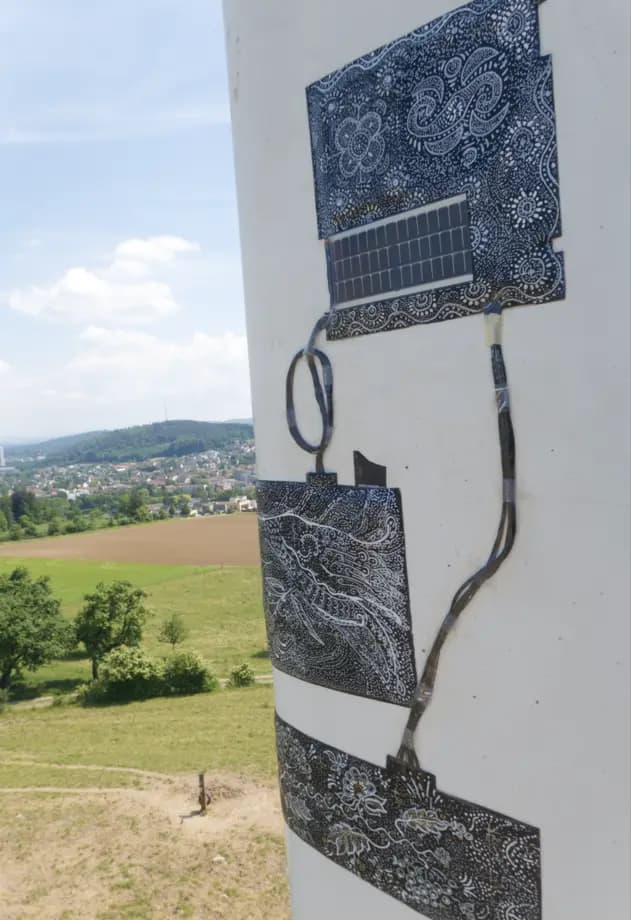 Simply glue the Aerosense node on the external surface of the wind turbine blade, and it is good to go
Absolute aerodynamic surface pressure from 40 barometers for each blade section 
Differential pressure at the leading edge from 5 differential pressure sensors
Vibrations from a 6-DOF IMU unit
Blade surface temperature
Acoustics from embedded microphones at the trailing edge
Sampling rate: 100Hz (kHz range is possible for microphones and differential pressure sensors)
Revolutionise your wind turbine inspections with Aerosense
Cut down on high costs and limited data from traditional inspection methods. With Aerosense, there's no more reliance on drone-based inspections (~500 CHF per flight per turbine) or rope access inspections (~3000 CHF per turbine per day). Forget about the limitations of embedded fiber optic strain sensors that only measure strain and are too expensive.

Aerosense offers the potential to replace nacelle-mounted Lidar systems for wind inflow characterization on the rotor plane. Our unique selling point? Aerosense enables users to access a wide range of aerodynamic and structural monitoring and diagnostic use cases for wind turbine blades. All from a single low-energy, wireless, non-intrusive multi-sensor node. Choose Aerosense. Choose efficiency.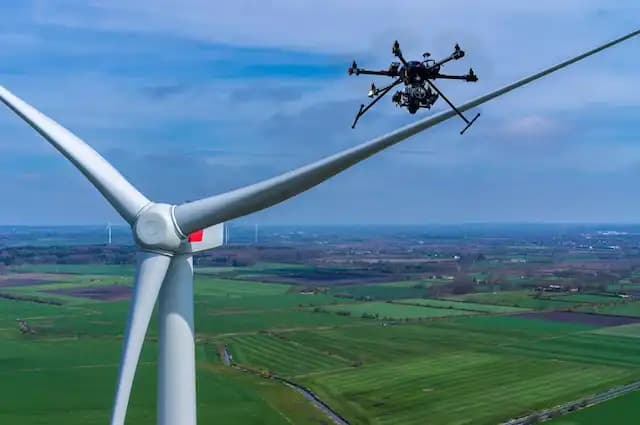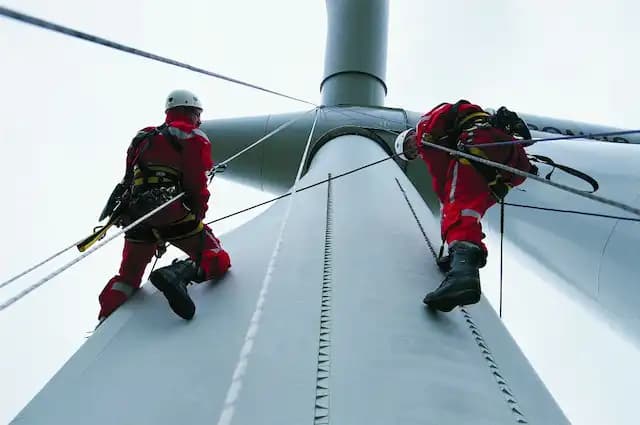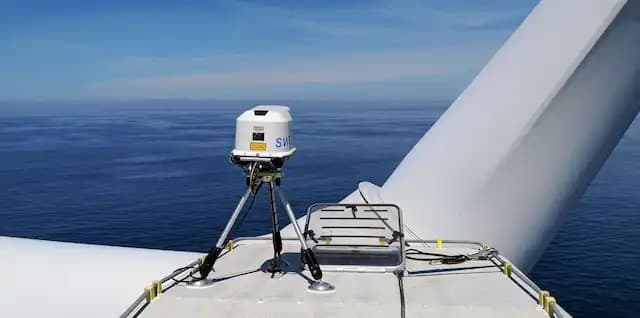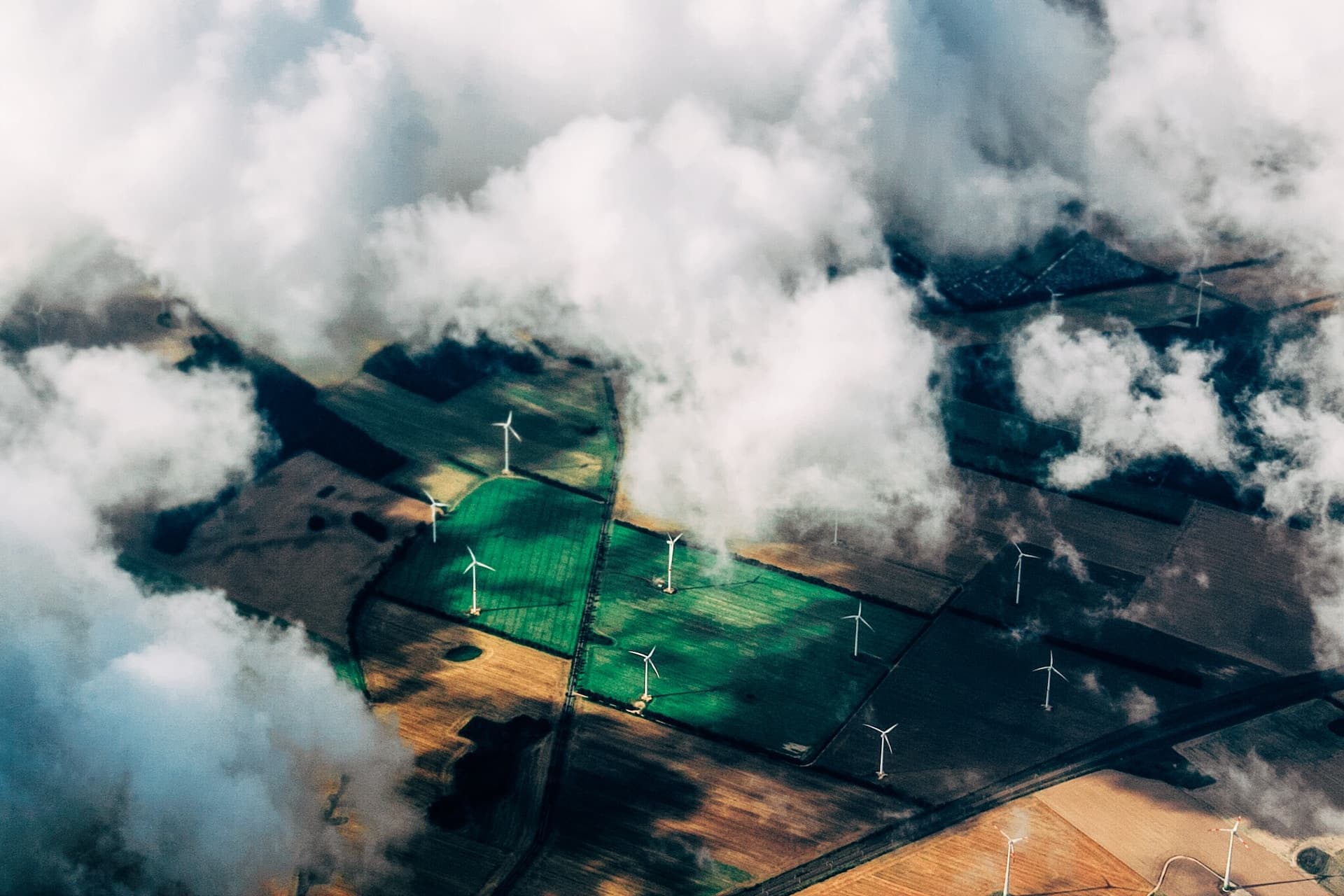 What it can do
01
The entire digital twin chain is operational
Deliver and display measurement data from the wind turbine on the dashboard
02
Improve aero-acoustic models, tools and designs
Assess sound pressure levels and infer the angle of attack from measurement data
03
Detect and classify surface damage such as Leading Edge Erosion (LEE)
A separate simulation framework trains ML models for classifying LEE.
04
Detect and classify structural faults
Various models can be applied directly to aerodynamic pressure time series data to detect structural faults
05
Reconstruct flowfields
For a snapshot of the pressure distribution around an airfoil, determine the surrounding steady pressure and velocity fields. At the same time, determine free stream conditions (velocity, turbulence, AoA)
How it was developed
Aerosense is based on the technology developed within the BRIDGE Discovery project «Aerosense»*, which finished on 30.04.2023. The project was lead by Sarah Barber at the Eastern Switzerland University of Applied Sciences (OST), one of our Scientific Advisory Board members.
Wind Energy Innovation Division at the Eastern Switzerland University of Applied Sciences
Chair of Structural Mechanics and Monitoring at ETH Zurich
Submit a request to chat with our team